Rector Predrag Crepulja of Livno says the 800th anniversary of the autocephaly of the Serbian Orthodox Church /SOC/ will be marked in Livno in September next year and notes that the Church of the Ascension of the Theotokos there needs help from good people so that it can be reconstructed.
"The Church of the Ascension of the Theotokos in Livno was built in 1856. It was built with efforts and personal resources of Livno traders. It is interesting that it was built in 30 days because Serbs were afraid that Turks would revoke the permit for construction," the Rector of Livno told Srna.
He recalls that travelling around the world, traders did not spare their fortune so they brought valuable icons from many places.
"The church in Livno has a rich treasury of icons from the period between the 15th and 18th century made by the most famous painters of those times. This is the third culturally and historically most important church in BiH," says kaže Crepulja.
He added that the church in Livno was never totally destroyed but was damaged a lot.
"On St Vitus Day in 1993, it was targeted and the bell tower was set on fire so it leaked for a long time. The façade is run-down, and we must change that in order to return the icons which require special climatic conditions. The church yard has to be tidied and a park dedicated to Livno victims with monuments to renowned Livno natives has to be made," said Crepulja.
He hopes good people will help to reconstruct the Orthodox church in Livno.
"Our faith gives us hope and it has showed many time that something that suffers resurrects and becomes even more beautiful, better and holier. That's why we hope that the Livno Rectory which has eight churches will never be empty," added Crepulja.
The Rector of Livno told the displaced people of Livno to return to their homes and repair them.
A memorial chapel in Livno was built in memory of 1,600 Serbs who were brutally killed by Ustashas on July 30, 1941.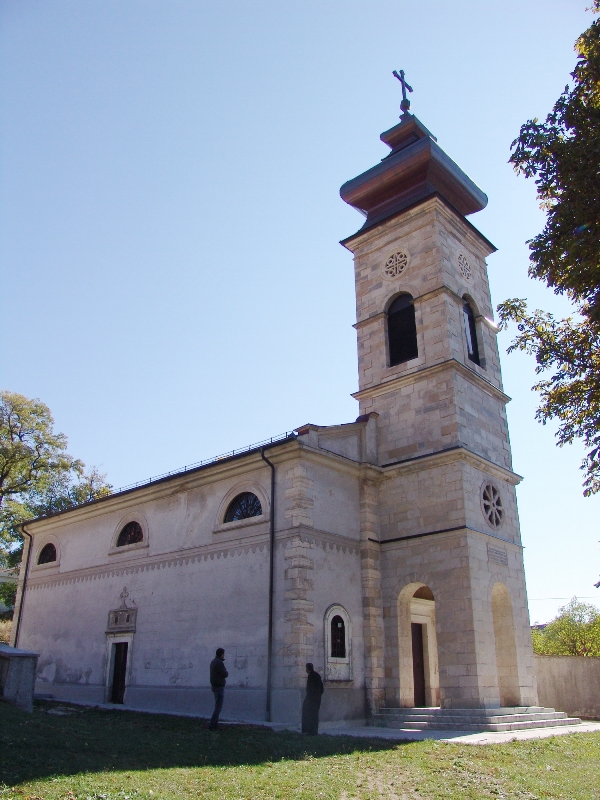 The bodies were thrown into Livno Field pits and their descendants exhumed them in the early 1990s and buried them in a grave near the Church of the Ascension of the Theotokos in Livno.
The church was destroyed in the war in 1992 and mines were laid in the ossuary.
Source: srna