Attempts to reduce or deny the crime can be seen in the use of modern Croatian language – Jasenovac is called "an internment camp" in Wikipedia, which is contrary to definitions in foreign languages where it is marked as a concentration death camp, warns Dario Atijas, a member of the World Jewish Congress.
Dario Atijas, a member of the World Jewish Congress, has warned that "a mild position of international representatives, accompanied by the immaturity of domestic political structures, enables the naming of streets or public buildings in the FBiH after Nazi and Ustashe war criminals."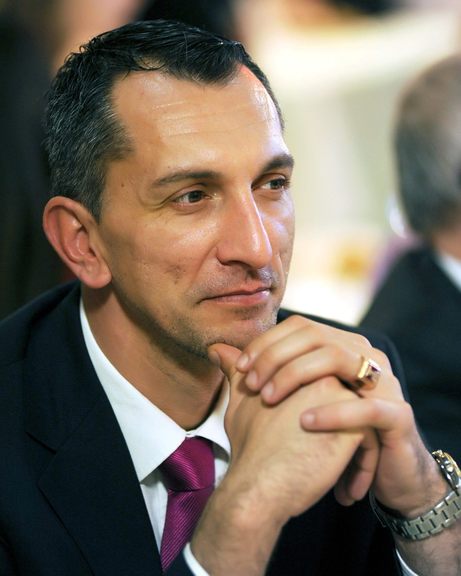 In an interview with SRNA's Aleksandar Lukic, he has reminded of the case of an elementary school in Dobrosevici which was named after Mustafa Busuladzic or the case of a street in Mostar which was named after Jure Francetic.
Unhindered spreading of hatred towards Jews is also enabled by a free street sale of anti-Semitic books, such as "Mein Kampf" and "the Protocol of Elders of Zion."
"This is inadmissible, but the politics of the IC is partially being clarified by the current events in Croatia, one of the signatories of the Dayton Peace Agreement.
Even though Croatia is officially denying it, Croatia has a great influence on Croats in BiH, and it cannot face crimes committed by its predecessors against Jews in WWII," Atijas says.
As bad examples, he cites the putting of Ustashe signs in public places and the Ustashe greeting "for the Homeland ready," which is increasingly more present among the Croatian right wing.
He also mentioned statements by Croatian officials, including statements by Croatian President Kolinda Grabar Kitarovic during her official visit to Argentina, which was a safe haven for Ustashe criminals from Croatia from WWII.
"An attempt to reduce or deny the crime can also be seen in the use of modern Croatian language – Jasenovac is called an internment camp in Wikipedia, which is contrary to a definition in foreign languages where it is marked as a concentration death camp," Atijas has warned.
Just like Croatian politics is spreading across its borders towards the Croatian people in BiH, the mutually connected extreme right wing is spreading from Europe towards minorities, particularly in Bulgaria, Hungary, even Poland.
"These are things we, the Jewish community, are aware of, and when faced with them, we are trying to spread a positive spirit. But, in an attempt to improve our cooperation with the governments at all levels, a support from the IC is needed and already signed conventions on human rights need to be implemented," Atijas says.
He says that the authorities in Republika Srpska are more sensitive regarding this issue.
Atijas says that in a few years, Jews will celebrate the 500th anniversary of their presence in the area of BiH, where only 1,000 Jews live today in six Jewish municipalities, out of 700,000 who lived here before WWII.
"Neighborly relations are very specific relations in BiH. They are sometimes good and sometimes bad," says Atijas, who is also the executive vice-president of the Doboj Jewish Municipality.
When it comes to Doboj, Atijas says that members of the Jewish community feel rather safe today and live in a tolerant environment when compared to the events in the region.
"Before WWII, between 120 and 140 families lived in the Doboj region, and we draw data about their lives from various sources, including archives of the local Orthodox Church, the Islamic Community but also the Catholic Church," Atijas says.
He says that all documents testifying about the existence of Jews in Doboj are destroyed, that certain testimonies were collected during the time of the Federal People's Republic of Yugoslavia, and that they are kept in the Museum of BiH, the National Museum and the Museum of Genocide in Belgrade.
"Unfortunately, data about property once owned by Jews, which are in the Doboj land registry office, are not available to us today," Atijas says.
He says that sufferings of Doboj Jews in WWII are documented in rare publications, based on archives of messages from the leadership of the then Independent State of Croatia /NDH/ from Zagreb with clear instructions about their deportations, and based on testimonies of contemporary people.
"Women and children were mostly deported to Djakovo in Croatia, while men were taken to Jasenovac, Stara Gradiska and Donja Gradiska. There is no information that any of them survived," Atijas says.
Atijas says that Jews would like to mark in 2021 in Doboj the 500th anniversary of the presence of Jews in BiH, the 150th anniversary of their presence in Doboj, and the 81st anniversary of their deportation to concentration camps.
He says that Jews will not give up the idea that property seized from the Jewish community in Doboj be restored or in other ways compensated, adding that this property is today freely resold or leased by foreign private entities and the city administration.
#NewsFromTheRepublicOfSrpska
Source: srna