Facebook is filming an interesting documentary about Novak Djokovic on Mt. Kopaonik in Serbia, with the majority of footage taken during an event dubbed "Drugarijada" ("friendship-fest"), the seventh in a row, organized by the Foundation of the world's top tennis player.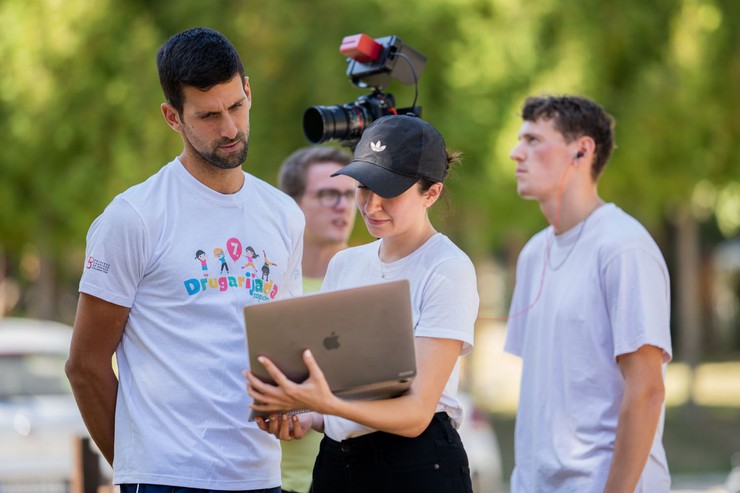 Facebook's multi-member team came from the UK, with a wealth of equipment, extensive experience and a desire to present our champion, his wife and the Foundation to the whole world in a beautiful and engaging manner.
At the helm of the team made up of producers, sound engineers, cameramen and assistants is Tom Perry from London, from the Film Farmers production company that's been hired by Facebook, along with his key associate Sam Clayson of Southampton.
"We don't have a big team because we are more flexible this way, and we can take our footage faster and easier. We are making a movie that will last several minutes, with a focus on the charitable activities of the best tennis player on the planet. With this assignment, we've spent several wonderful days in Brzec, recording the activities of the Novak Djokovic Foundation."
"Everything went well and smooth, and we have many great shots with children where Novak and Jelena hang out with them. It's really all flawless, so we're very pleased with how the filming is progressing. Facebook users will be able to see the material at the end of October, or by the end of the year at the latest," the Brits stressed.
Djokovic delighted them with his professionalism, patience and attitude towards the kids whom he hosted at the friendship camp.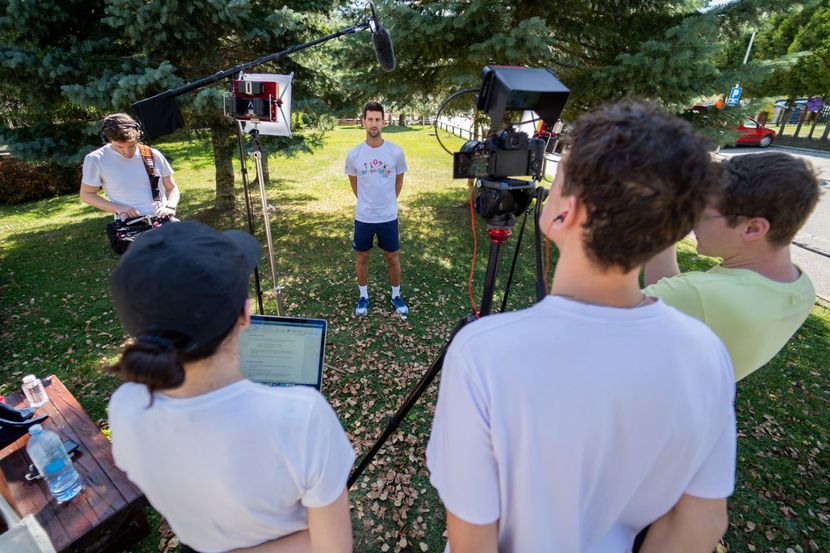 "Definitely from now on, I'll support him when I watch tennis. Novak is very nice, relaxed, pleasant, and everything we asked him to do was easy. We are fortunate to be working with such a person and I hope we will have the opportunity to shoot again," said Tom.
The team from England was not very familiar with Novak's philanthropic side before, Sam added.
"Yes, we knew about his tennis career, but people in England are generally not familiar with the Foundation, and everything he does to help children, especially here in Serbia. So it was really nice to open our eyes and see what Novak and the Foundation do for the young."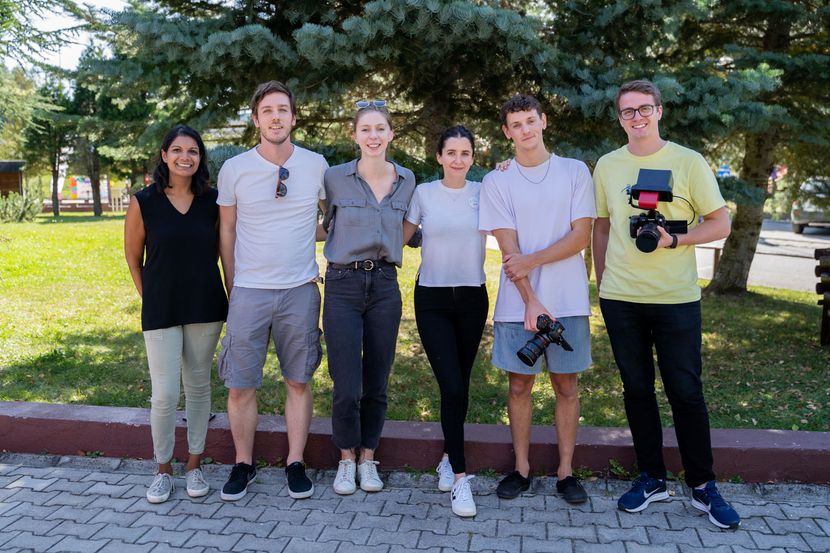 The Brits are permanent contributors to Facebook on numerous projects around the world.
"We do a lot of work for Facebook, one of our biggest clients. We shoot a lot in Europe, as well as oversees, in America. There are some good projects here. Novak is the biggest name to date, but we also filmed a story with Anthony Joshua, who is big in the boxing world, then with the swimmer Eli Simons, a Paralympic athlete, and other famous people."
The team from London is in Serbia for the first time, and as they say, they did not expect such beautiful nature, and hospitable people.
"The mountain is amazing, and the whole environment here on Kopaonik. We enjoy every moment of it. We also understand why Novak often highlights this part of Serbia in his interviews. We will recommend to our friends to visit your country, too."
Source: telegraf.rs