A panel with inscription in Cyrillic in Serbian language – a quote from the New Testament – was formally unveiled on March 1, 2019 in Yardenit, a place marked in Israel as the site of the Baptism of Jesus.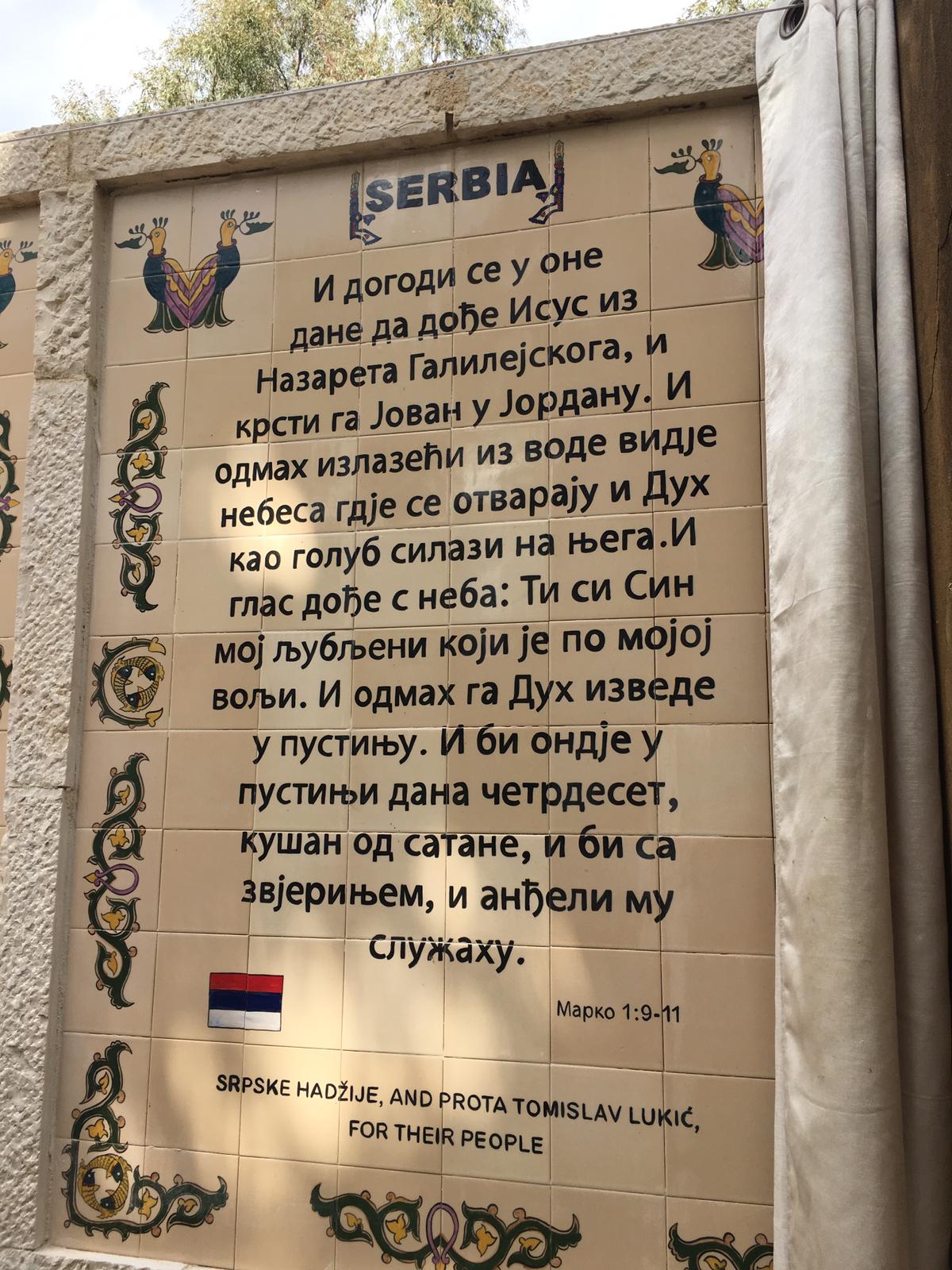 The panel was erected thanks to the donations by Serbian pilgrims, especially those from Sabac, with the support by the head of the Church of St. Apostles Peter and Paul father Tomislav Lukic. In the presence of dozens of pilgrims from Serbia, the panel was formally unveiled, following a short ceremony and speeches, by the director of the Yardenit Center Sarit Gani, Ambassador of Serbia Milutin Stanojevic and father Tomislav Lukic. This is 112th panel in Yardenit, in 112 different languages with the same quote from the Gospel According to Mark – chapter 1:9-11 – that refers to the Holy Baptism in the Jordan River.
In his address Ambassador Stanojevic acclaimed the installing of Serbian Cyrillic inscription among so many others from around the world, congratulating father Tomislav, the donors and the pilgrims. He stressed that even though it is not clear if this location is the authentic site of the Baptism of Jesus, the very fact that it is located on the Jordan River which is perceived as a sanctuary by all the Christians in the world, as well as the fact that the site is visited by half a million Christian pilgrims each year, testify of the great importance of installing the panel with Serbian inscription, especially for Serbian believers and pilgrims.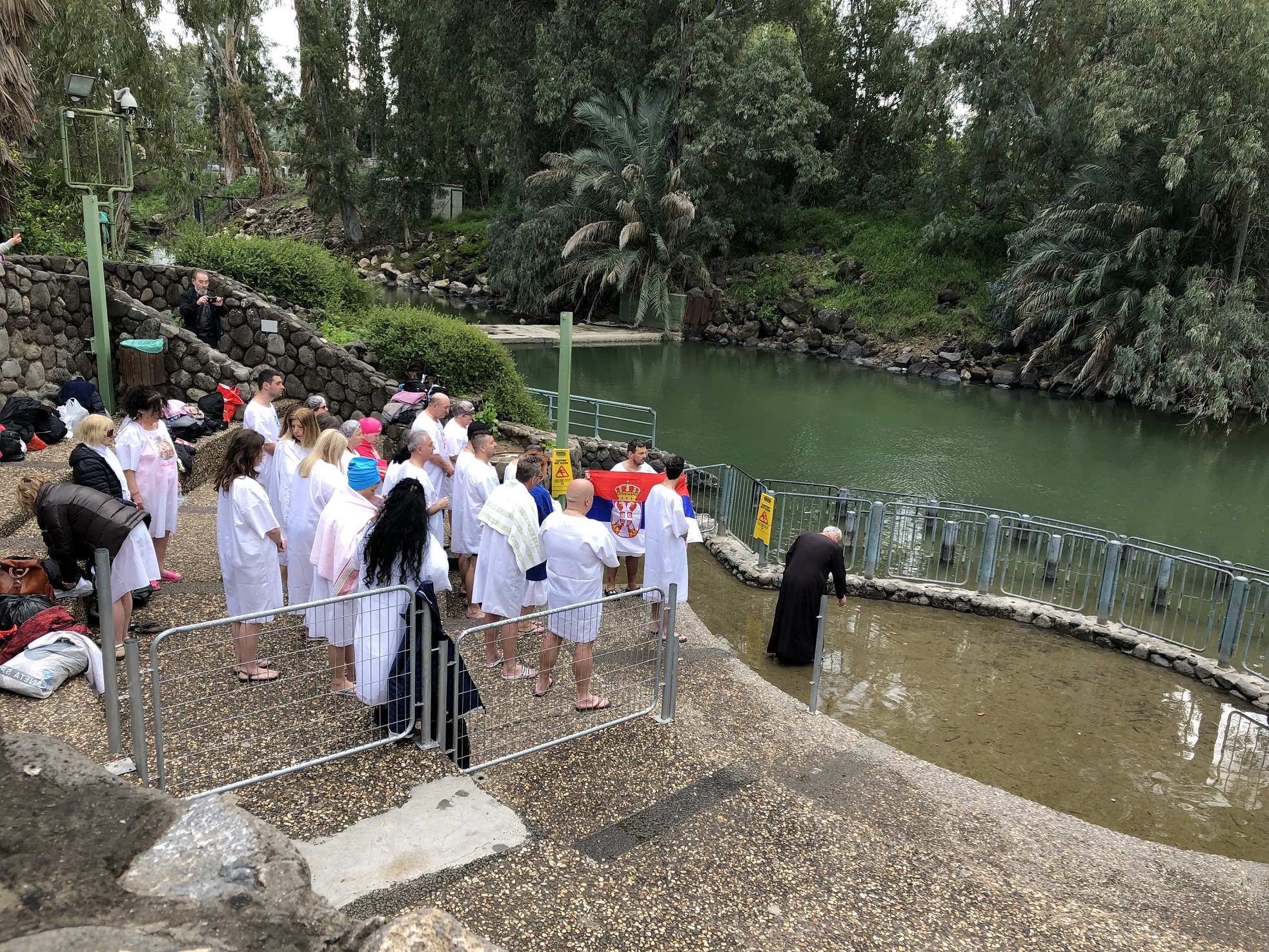 Source: telaviv.mfa.gov.rs