The Fortress "Golo Brdo", located on the hill of the same name above Trebinje, is one of the fortresses built by the Austro-Hungarian Monarchy in the second half of the first decade of the 20th century, during the Annexation Crisis.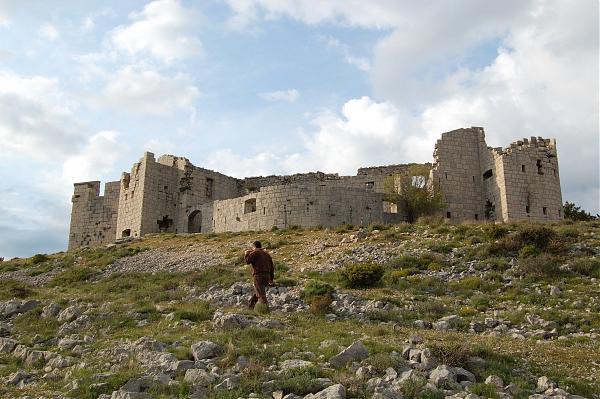 This military fortress of the former empire was built in 1909 and its name was "VIIa", an example of a completely different and more modern architectural solution than the towers that were built before, and was the precursor of the modern system of construction that would be subsequently applied to the construction of Strač.
The fortress had a crew accommodation, a separate artillery unit – with two M99 150mm howitzers and an ammunition shelter, and infantry defense positions, which had been equipped with two M1907 8mm machine guns.
At this fortress, during that time, the roof was unusual. It was a flat concrete roof with steel reinforcement that protected the crew from shelling.
Even now, an interesting system of construction within the so-called double walls is visible, the inside of which is built on the principle of stacked stone, while the outer wall is a high quality processed stone. The current condition of the fortress itself is rather poor, the stones are knocked down from all the walls, so extra caution is advised during its touring.
The interesting thing is the view that stretches from the very fortification, which covers the entire urban area of ​​Trebinje, Goričko jezero, Zubački plato, Popovo Polje, Trebinjsku šumu.
A macadam road has been completely built up to Golo brdo, with widths in some places up to three and a half meters, and below the fortress there is a system of nine draw wells, called "čatrnje" and a former stable.
TST