The Kustendorf International Film and Music Festival has opened in the tourist village of Drvengrad in western Serbia with homages to Polish film directors Roman Polanski and Krzysztof Kieslowski, as well as to former president of Uruguay Jose Mujica, Xinhua reports.
The festival has traditionally been focusing on emerging filmmakers as well as the greats of world auteur film.
Film director Emir Kusturica, founder of the festival, said at the opening on Friday night that the festival remains dedicated to the idea of "turning life utopias into reality", and that good films are like "flags which often catch our glimpse and speed up the heart rate".
Serbia's Minister of Culture and Information Vladan Vukosavljevic underscored the fact that "Kustendorf casts a complimentary light on the film culture in Serbia, region and Europe."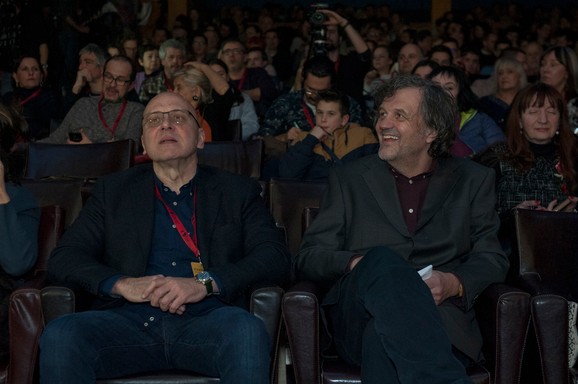 Hailed "The Perfect Dozen" with a reference to its 12th edition, the festival started with the screening of Kusturica's new documentary "El Pepe, A Life Supreme" on the life, times and legacy of Uruguay's former president Jose "Pepe" Mujica.
This year's Kustendorf will have the presence of international stars including U.S. actor Matt Dillon, Spanish actor Sergi Lopez, director and writer Adilkhan Yerzhanov from Kazakhstan, actor Marcello Fonte from Italy and directors Damiano and Fabio D'Innocenzo.
Dillon said it was the most welcome party he had ever had and that he was excited to meet Kusturica.
He said he was happy to have a workshop with young authors, adding that he did not see himself as a star and that he was glad the festival was a small-scale one.
"It is very important that young people, directors, actors meet here. It is good to share my experience with them," said Dillon.
Matt Dillon will present his film "Cowboy" at Mecavnik and then hold a workshop for young artists.
The competition programme of Kustendorf will screen 21 out of 718 short films of young authors from all over the world that applied to compete for the Gold, Silver and Bronze Egg awards. Participating films this year come from Australia, Serbia, Norway, Bosnia and Herzegovina, Poland, Russia, Israel, Mexico, Spain, Macedonia, Turkey and the Philippines.
The programme "modern tendencies" brings a selection of movies including "Happy as Lazaro" by Alice Rohrwacher, "The Gentle Indifference of the World" by Adilkhan Yerzhanov, "Close Enemies" by David Oelhoffen, "Dogman" by Matteo Garone, "Pope Francis: A Man of His Word" by Wim Wenders and "Boys Cry" by the D'Innocenzo brothers.
The festival, with film screenings, music performances, lectures and exhibitions, will last till Jan. 16, enabling exchanges between young and established cinematographers, while at the same time providing film-lovers with some of the latest trends in area of auteur film.
Source: sarajevotimes/srna