The Annual Meeting & Business Forum of the Governor of the EBRD will gather more than 2,000 representatives of the international business community, finance ministers, investors, high government officials, governors of central banks of the member states of this large financial institution and representatives of the management of the EBRD on May 7, 8 and 9 in Sarajevo.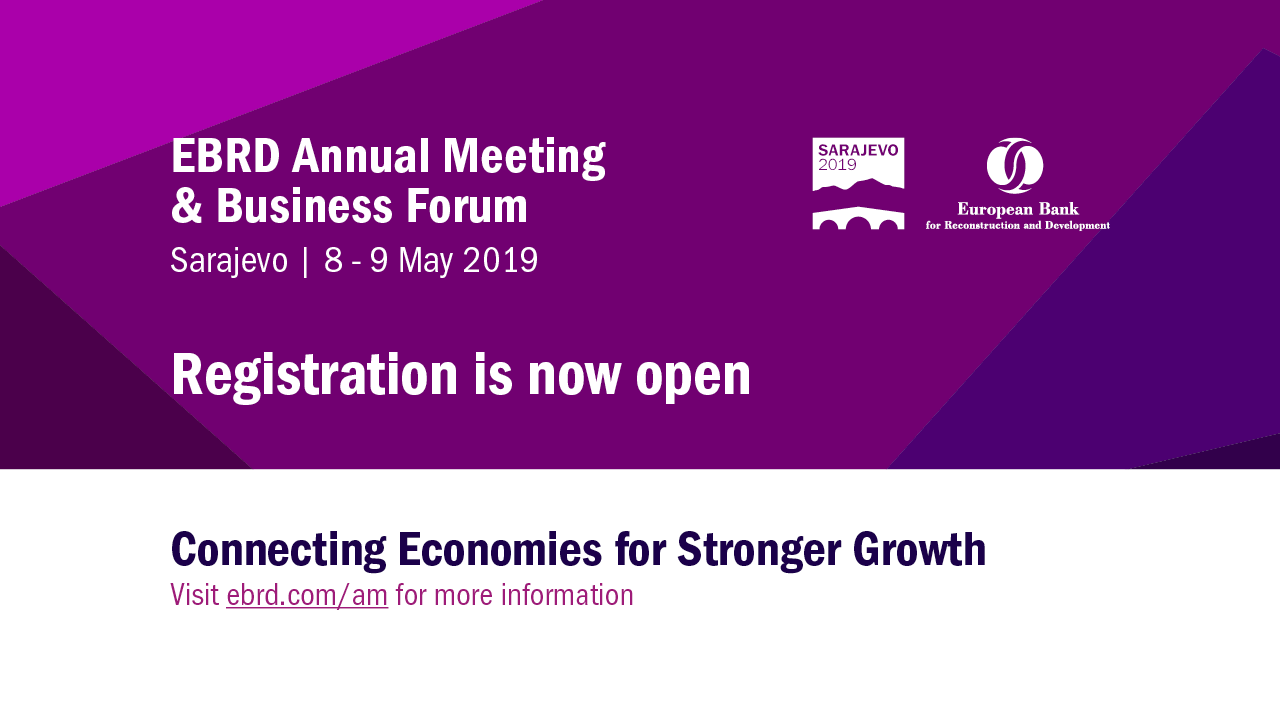 The panel on the Western Balkans will be attended by Aleksandar Vučić, President of Serbia and other leaders of the countries of the region, Milo Djukanović, President of Montenegro, Zoran Zaev, Prime Minister of Northern Macedonia, Edi Rama, Prime Minister of Albania, Hashim Thaçi, President of Kosovo, and Bosnia and Herzegovina program is represented by Denis Zvizdić, Chairman of the Council of Ministers of BiH.
The leaders of the Western Balkans countries will discuss concrete regional projects, trade and prospects for the development of a regional economic zone.
The main topic of the conference "Connecting Economies for Stronger Growth" will cover a wide range of issues and topics that apply to all countries in the region, with a special focus on presenting investment opportunities across the entire Western Balkans.
All events will gather prominent speakers from around the world, and details of the program can be found on the link.
Source: diplomacyandcommerce.rs