Two young monks from monestary Tuman decided to keep and cherish their love for rock'n'roll, so with the blessing of the iguman Dimitri (Plećević), they regularly play guitars and practice when their spiritual and global obligations allow. Of course, it is a monastery, and the rock skills of the monk Teofil (Radović) and Jerome Petar (Bogdanović) are held by playing on acoustic guitars, and their repertoire is very unusual, especially when it comes to people who have vowed to live in monastic life. On their "set list" are Metallica, Deep Purple, Partibrejkersi … and Iron Maiden, whose cover hit "Wasting Love" exclusively performed.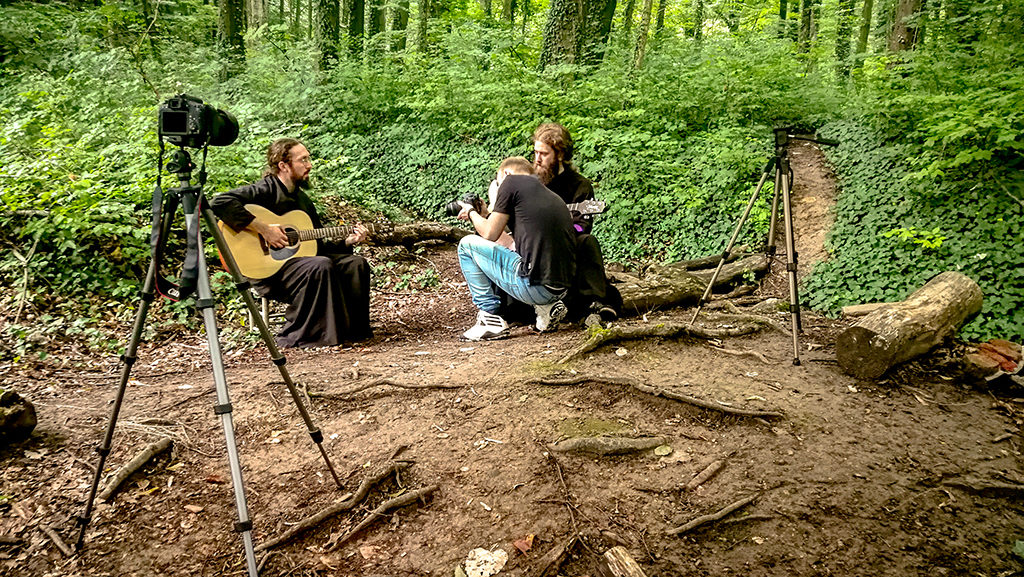 This undoubtedly unusual case, however, is not, in fact, one of the many miracles that really happen in this monastery. Because, according to the monks from Tuman, music and spirituality are closely connected, and the connection between rock and roll and Orthodoxy has been proven many times, through humanitarian campaigns and concerts of rockers to help Serbian holy places.
Given that hevi metal, and even rock'n'roll, in general, is a kind of music that is not easy to connect with Orthodoxy at first sight, and that they will surely be those duty-free soulmates who will dissuade us from this video, we asked Dimitrije, how it is Orthodoxy agrees with this "Western" music and why monks from Tumana have so much freedom in choosing their music path.
– All that God has given man is in itself is directed to the good, and therefore also the music. The question is how do we relate to it and how we use it. It is important that all of this leads us to a higher goal, and that is salvation – told the ignorant Dimitri.
Therefore, love for God is nothing conditioned by pure soul. And it does not matter if anyone listens and plays Maiden and Metallica, or Vivaldi and Mokranjac.
Source: headliner.rs