President Vucic joked at the expense of Mogherini and Thaci and "called them out" because of the kisses they exchanged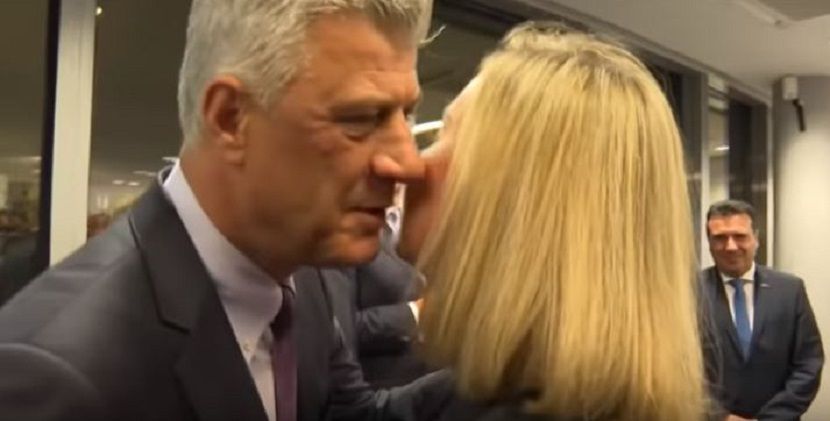 The statement by President Aleksandar Vucic that Western Balkans leaders showed readiness to strengthen mutual cooperation during a dinner with EU High Representative Federica Mogherini, seems to have been hinted at by the atmosphere at the start of the gatherig in Brussels.
As can be seen in a video posted on the YouTube channel of President of Montenegro Milo Djukanovic, the meeting of the leaders of the region was relaxed, with jokes exchanged.
One was directed at Hashim Thaci, who greeted his colleagues from the region in Serbian.
President Vucic joked at the expense of Mogherini and Thaci and "called them out" because of the kisses they exchanged:
"Hashim, Federica like kissing you the best."
Thaci understood him, as was evident from his reaction, to Vucic reacted with laughter:
"Look at him pretend not to understand Serbian, yet he speaks Serbian like a…"
Source: telegraf.rs