Police officer Aleksandar Spasojević from Rudo, who recently ran 245 kilometres up to the Ostrog Monastery, was received by head of the Foča Police Administration on Monday, who congratulated him on his triumph by which he beautifully promoted his vocation too.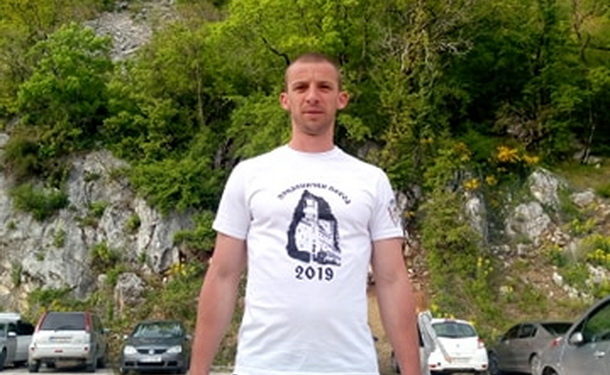 Kostović said he was proud the Police Administration had among its ranks young people who dared to do such a thing.
"Aleksandar ran the whole 245 kilometres on his own in his pilgrimage to Ostrog, representing thus both the Ministry of Internal Affairs of Republika Srpsak and the Foča Police Administration, showing his physical and mental capability and readiness," Kostović said.
Spasojević thanked the police for their support, pointing out that he dedicated his feat to his family and colleagues.
He ran three days and five hours from Rudo to Ostrog through the towns of Pljevlja, Đurđević, Tara, Žabljak, Šavnik and Nikšić.
He ran between 70 and 90 kilometres per day, making breaks every ten kilometres to get refreshed.
"The longest leg of 90 kilometres was on day one. I set off from Rudo a little before 8 a.m. and stopped running at around 7 p.m.," said Spasojević.
Even though weather was not his friend as it often rained, everything went swimmingly.
The 29-year-old native of Rudo, who is a black belt and a karate master, did not have any specific preparations for the achievement.
"I have been training my whole life; I regularly go running and coach the Rudo branch of the Karate Club Ljubišnja. I didn't feel any muscle pain after the run, which came as a surprise. I only had a little issue with my ankle due to the hard surface," said Spasojević.
He said that arriving to Ostrog where he bowed to the remains of Saint Basil the Miracle Maker was an indescribable feeling.
"You should experience it for yourself, it's hard to describe. I am thrilled to have managed to finish this challenging route," said Spasojević.
The young policeman said his next goal was to run to the Hilandar Monastery on Mount Athos in Greece, which is situated 1,250 kilometres away from Rudo.
Source: srna