Assistant Republika Srpska Minister of Culture Tanja Đaković opened last night in the Republika Srpska Museum in Banjaluka an exhibition titled "50 years since the earthquake in Banjaluka /1969-2019/" by Milenko Đorđević.
Visitors can see a multimedia exhibition about life in a "wounded" city organized by the Banja Luka Philatelic Society.
The October 1969 earthquake devastated the entire city. 15 people lost their lives, 1,117 were more or less injured. The material damage was enormous.
Today's Krajina Square still has a clock, which stopped operating on October 27, 1969 at 9.11 am, as a reminder of the cataclysm that struck Banjaluka five decades ago.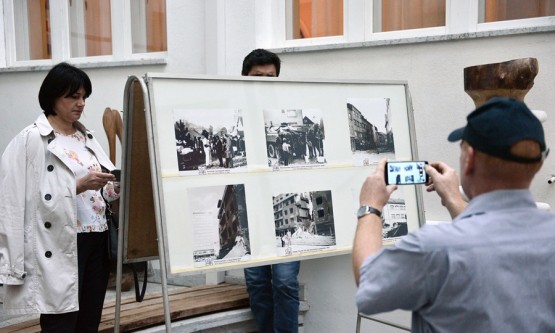 The central event marking the 50th anniversary of the catastrophic earthquake is the exhibition titled "The earthquake in Banja Luka – 1969, solidarity, reconstruction and construction", which will open tomorrow, October 26, at 7 pm in Banski Dvor.
tst